ABOUT
Mosaic Group is an insurance company that sells health, ancillary and specialty insurance to businesses and individuals. To better serve agents and prospects, they asked us to refresh the brand with a new website and collateral. While we were under the hood, and learning what they were really about, we took the opportunity to give them a conceptual hook. Because it turned out that while they offer insurance, they're really focused on relationships, and being there for the people who buy, and sell, from them. Simply put, they were all in it 'Together.' And while it can seem a bit dry as an adverb, we made it sing as a noun. And played that theme out across the board. 
ELEMENTS
Website
Collateral
Exhibits
TEAM
Rick Binger
Josh Fraimow
Chad Seay
Brantley Barefoot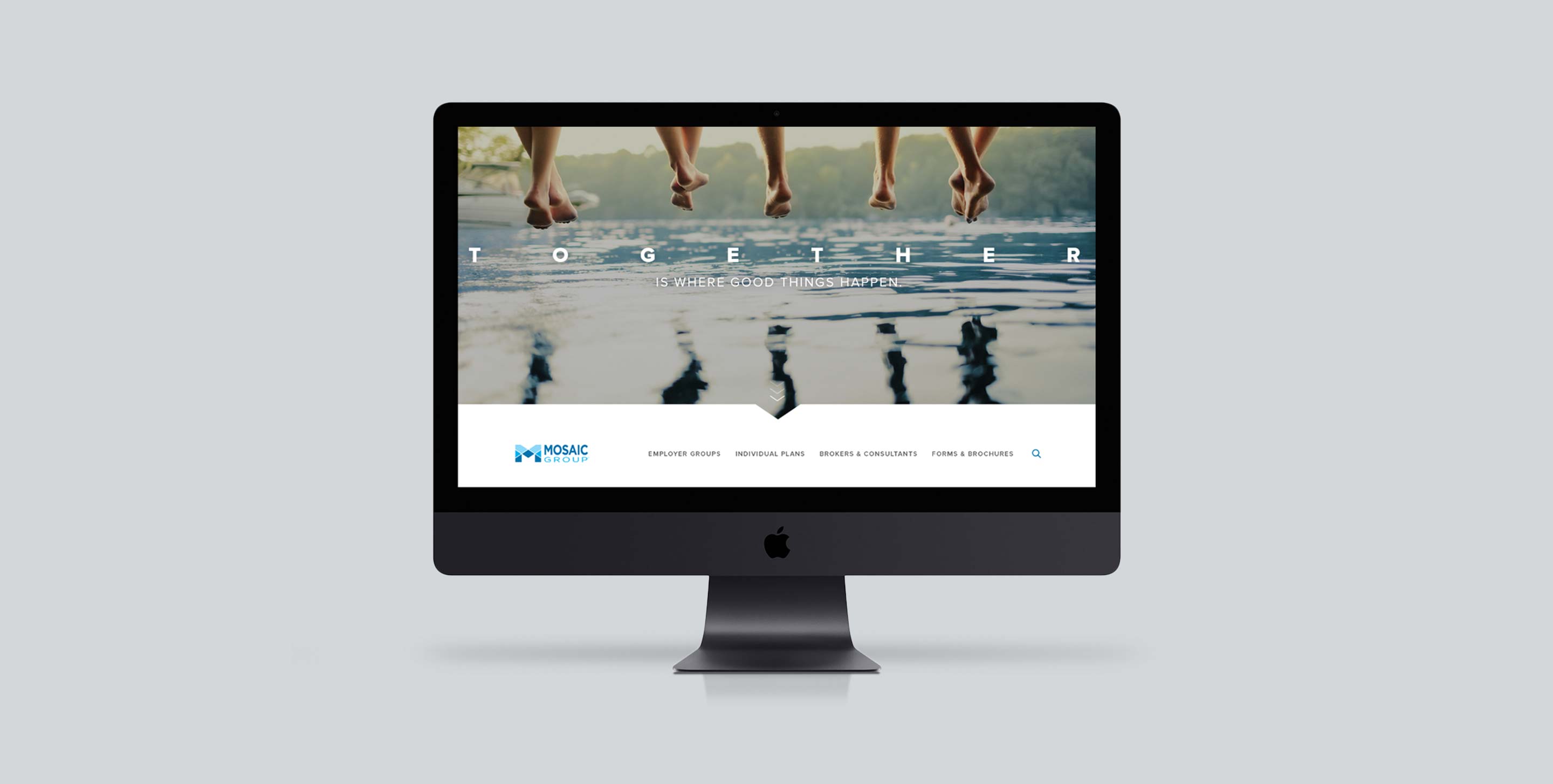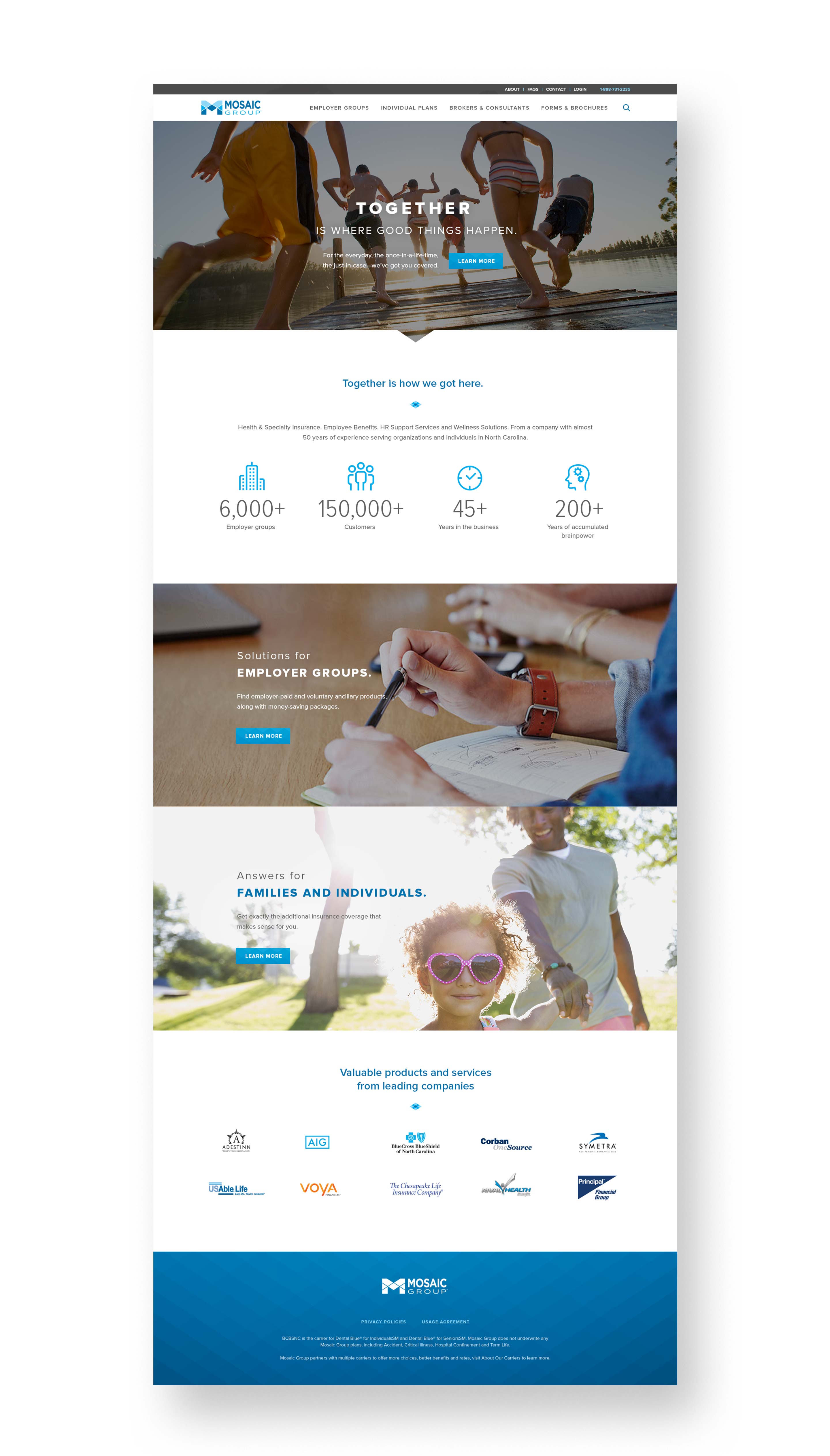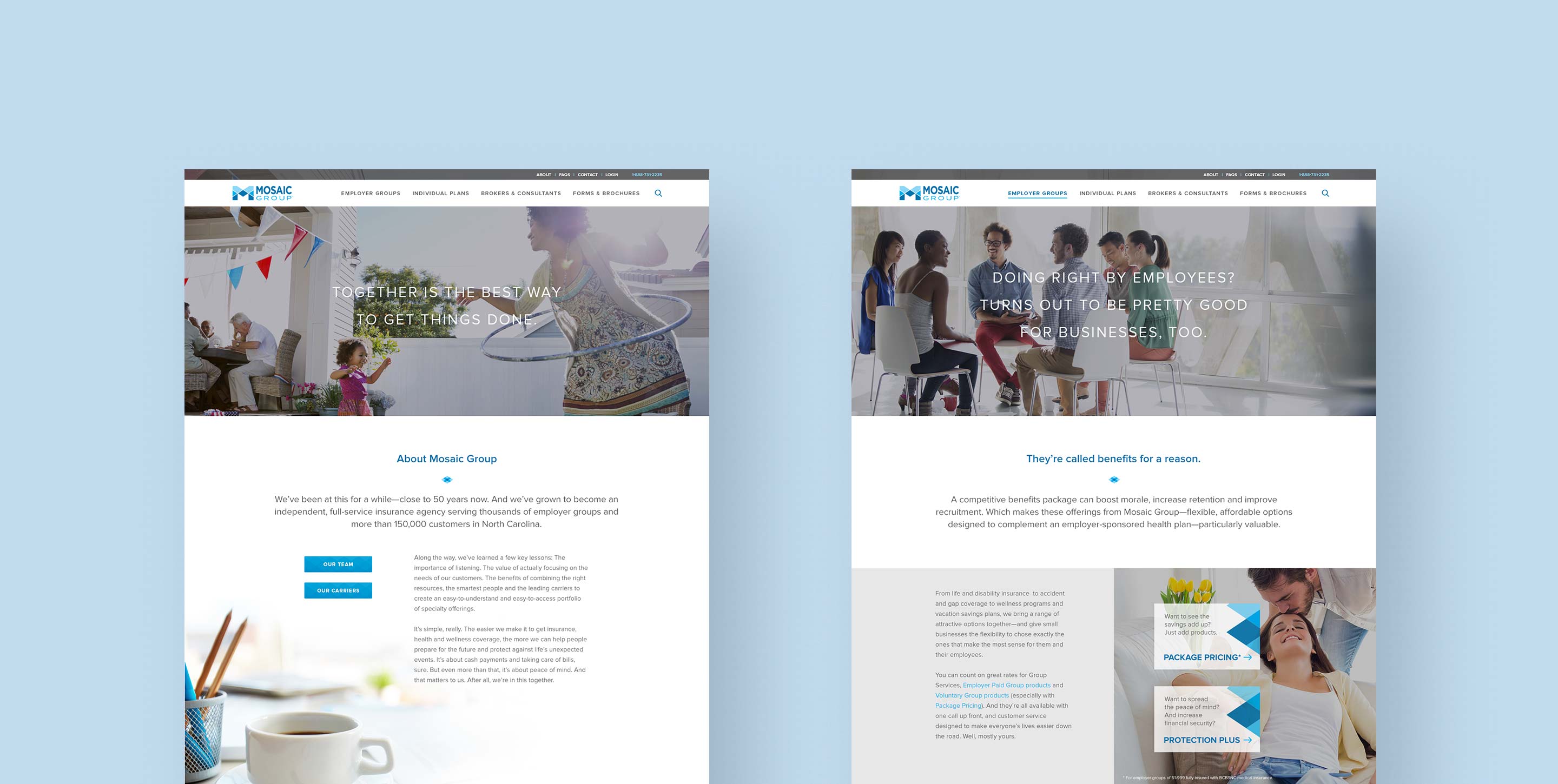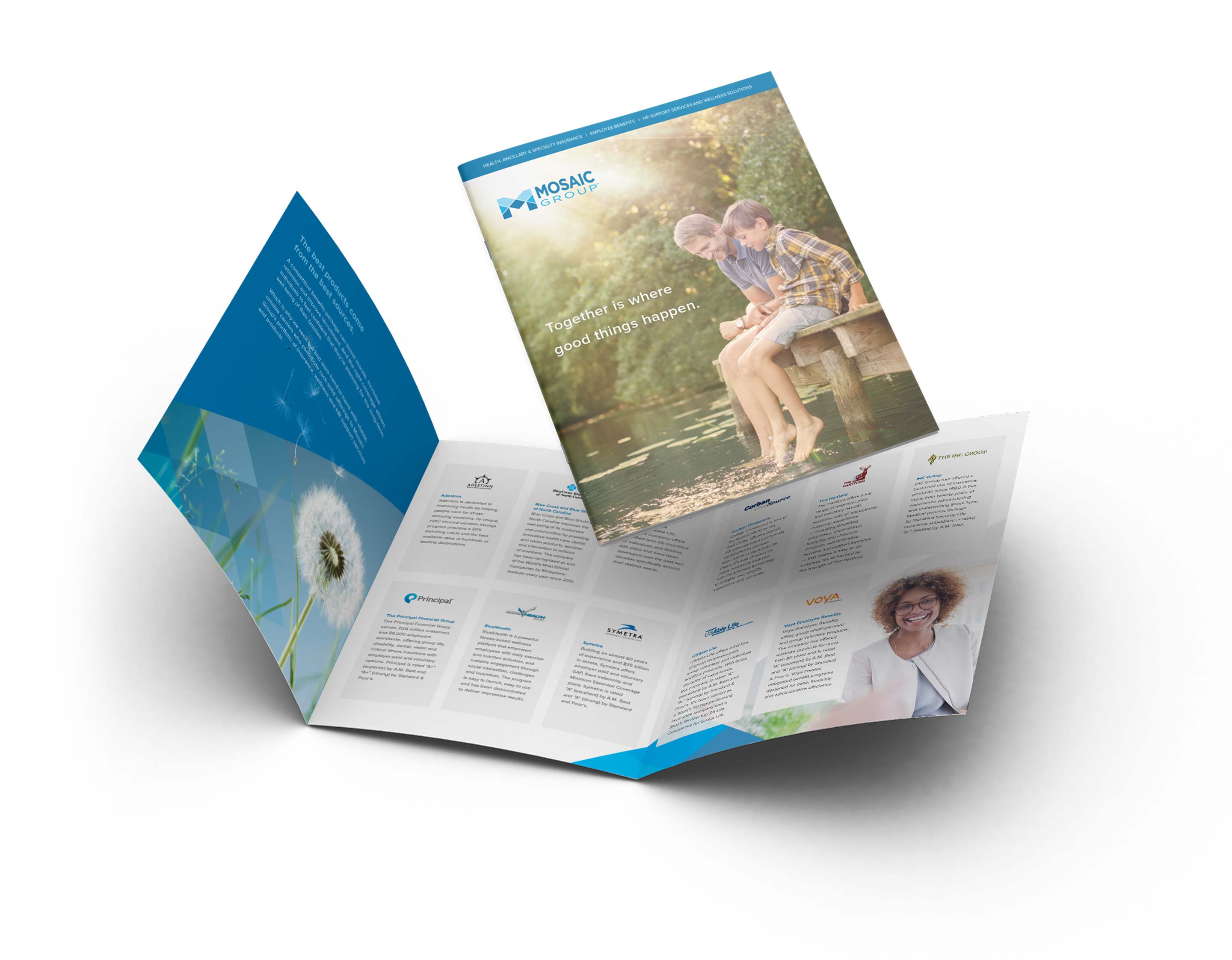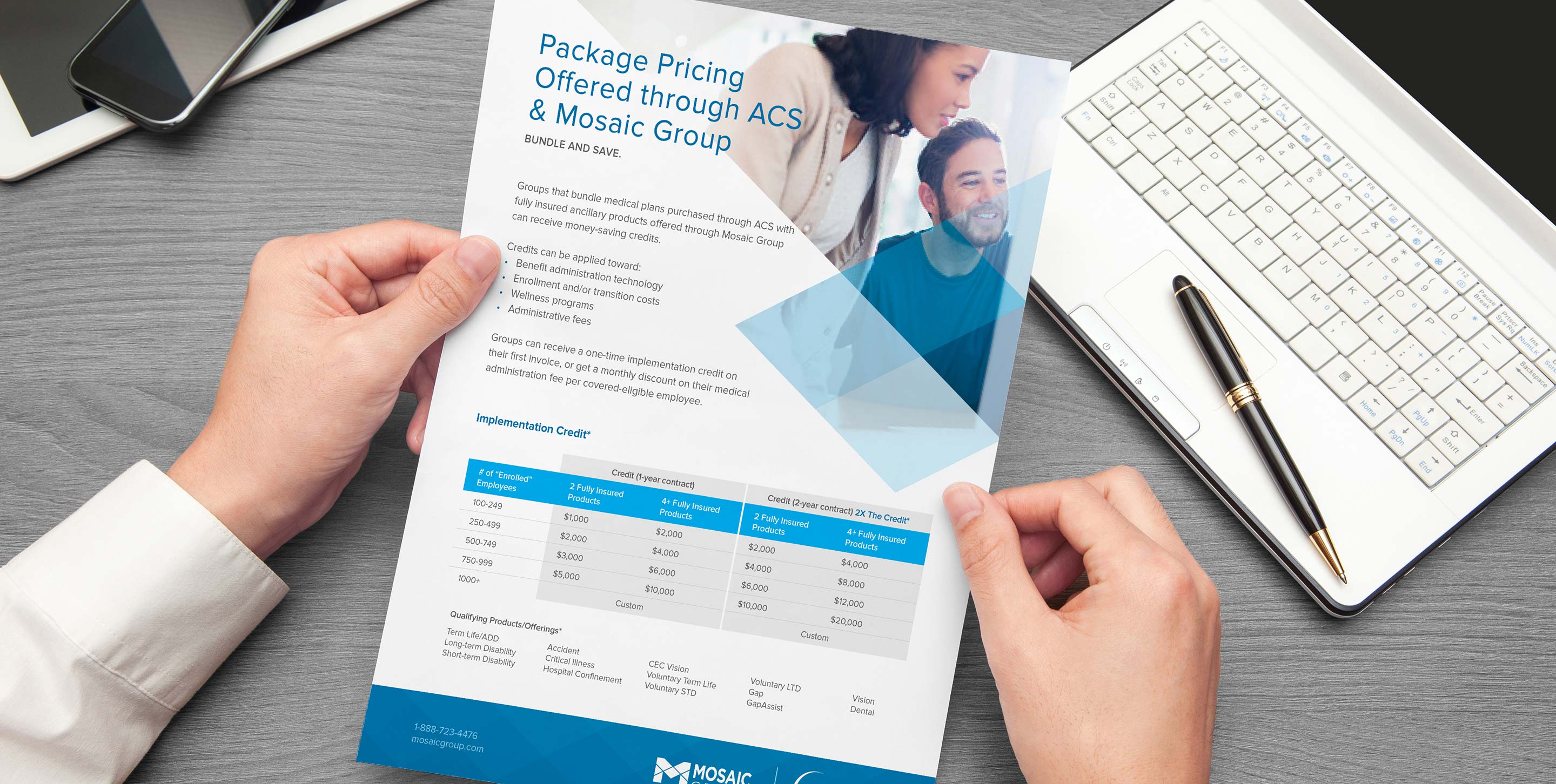 We were in this together with Mosaic, too. That's why we were proactive in going beyond the specifics of the initial ask to offer ideas that would better serve the brand. And ended up creating not just some place to surf to, but also something to stand for.
Sharp ones leave a mark.
Bright ones spark the imagination.
Big ones move people.
Let's find yours. CONTACT