PROJECT
Channel Advisor Catalyst Events
ABOUT
Every year the best minds and most eager learners in e-commerce make the pilgrimage to the industry's premier conference: Catalyst. Attendees love this event (hosted by ChannelAdvisor) because it's a hub for thought leadership, a venue for sparking imaginations, a space that spurs networking, and (of course) the impetus for a little fun. We love it because we get to create a conference brand from the ground up every year and apply it across the board to every touchpoint imaginable. Here are a few of the ways we brought Catalyst to life—and catalyzed attendee engagement. 
ELEMENTS
Event branding
Videos
Animations
Presentations
Signage
Direct mail
HTML email
TEAM
Rick Binger
Josh Fraimow
Spade & Heart
William Clay
Rob Croft
Gino Reyes
Carlos Manriquez
Jim Bille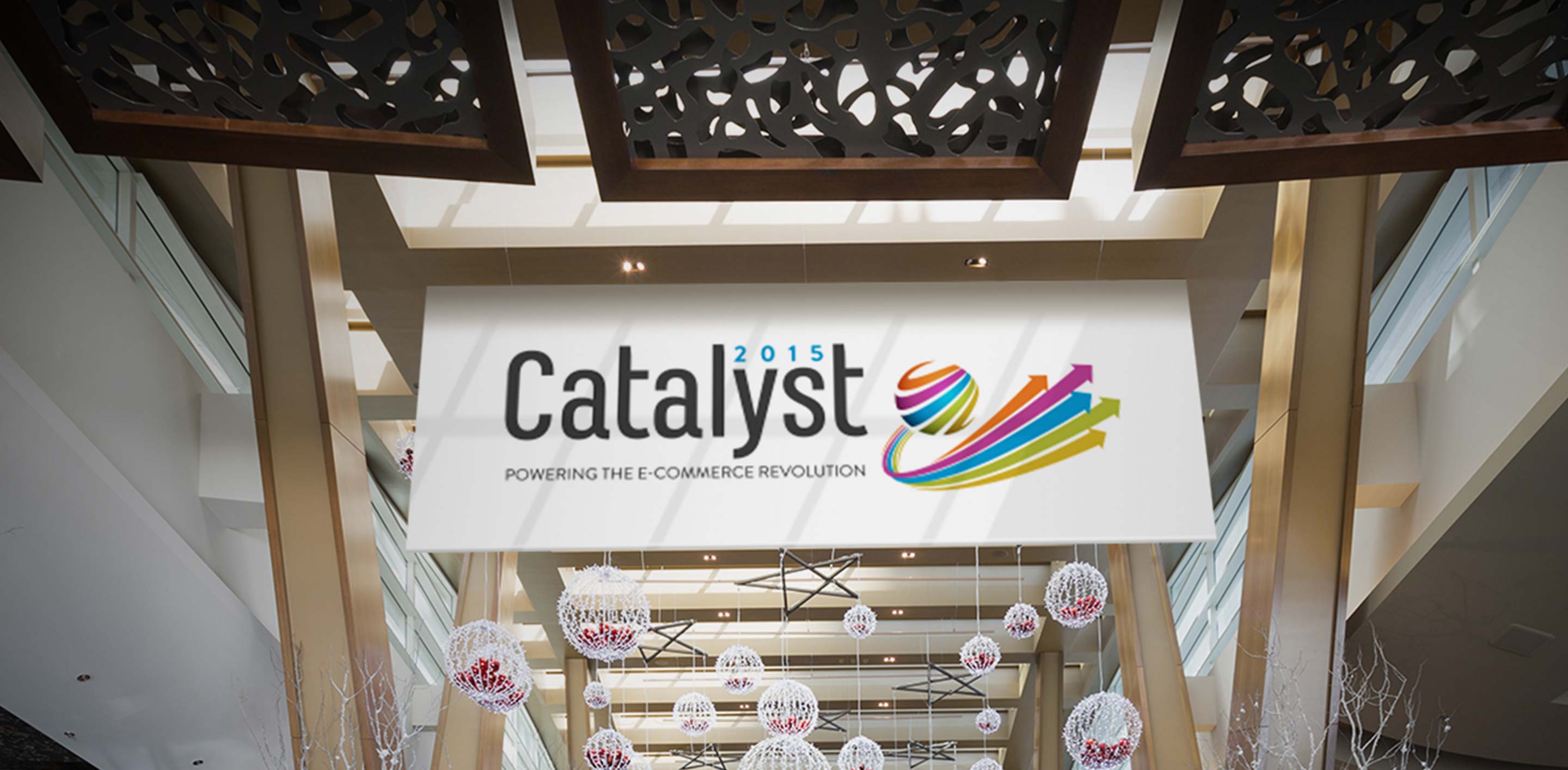 Interactive Invitation / Microsite
Keynote Presentation (select slides)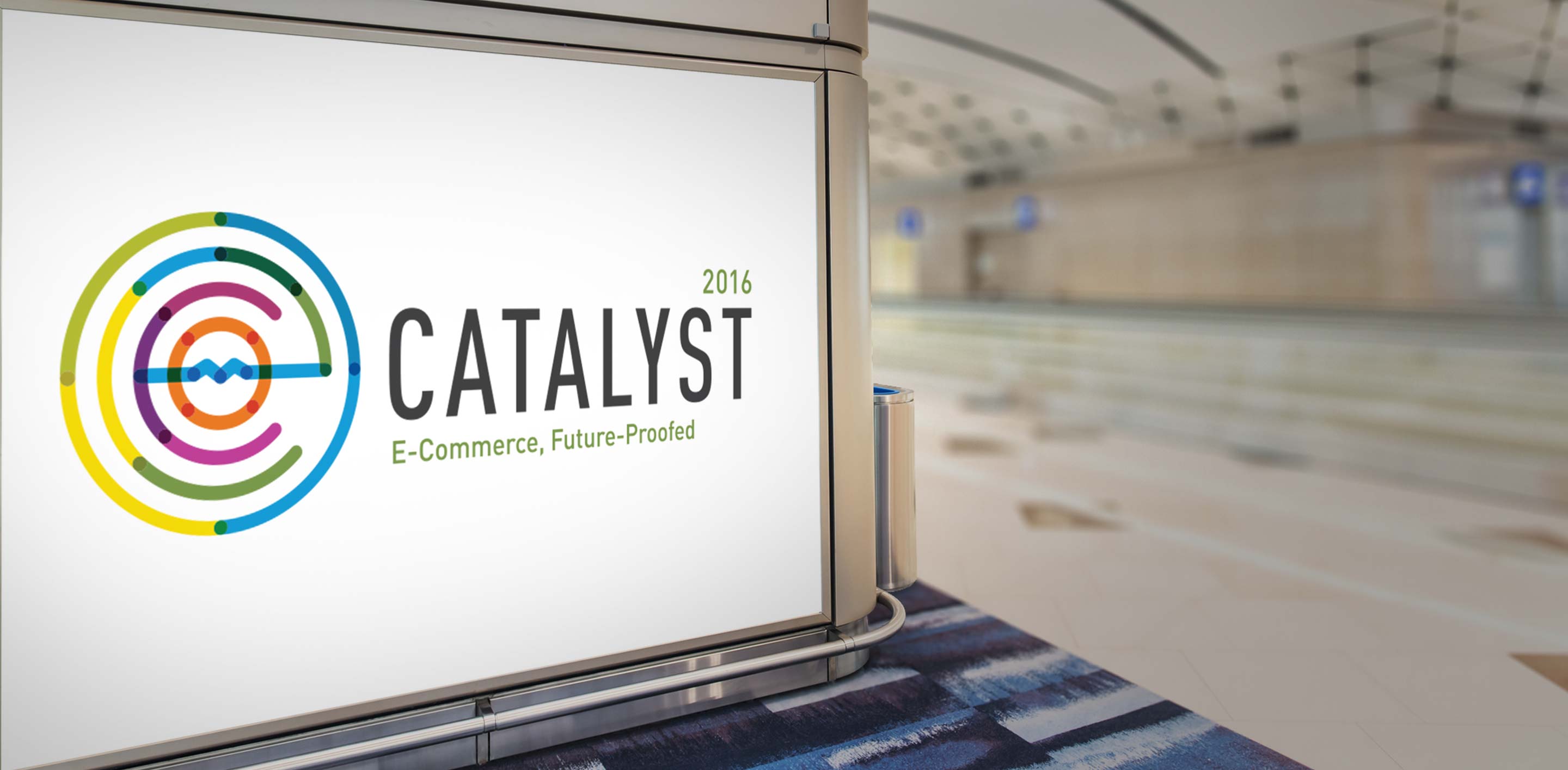 Keynote Presentation (select slides)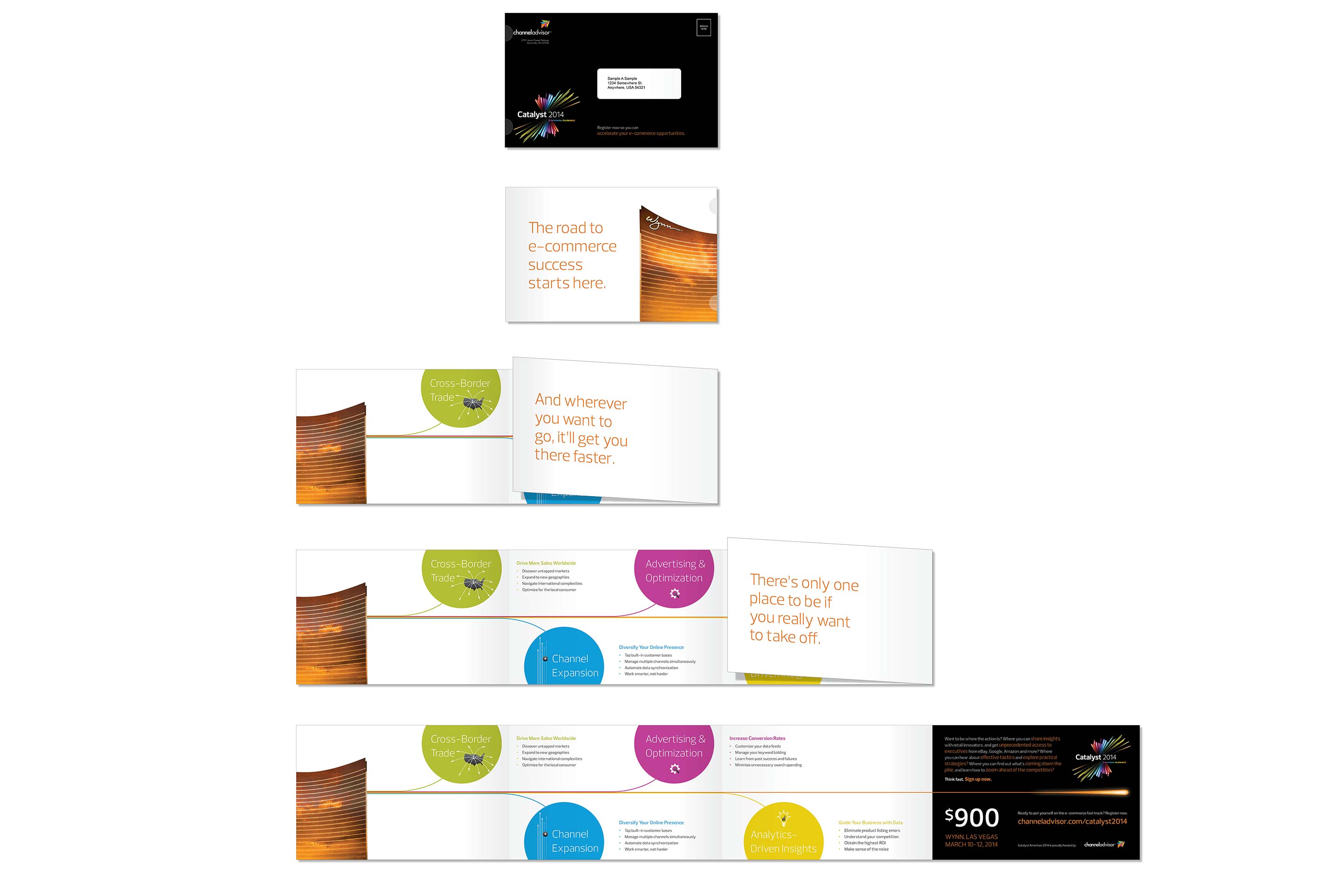 Keynote Presentation (select slides)
The good people of ChannelAdvisor put their heart and soul into making Catalyst a preeminent global event. We were right there with them, making sure every marketing and presentation detail was taken care of—and every big picture was a wow.
Sharp ones leave a mark.
Bright ones spark the imagination.
Big ones move people.
Let's find yours. CONTACT