PROJECT
John Deere Government
ABOUT
Most federal, state and local governments go through a bid process to procure products and services. Unfortunately, it's slow, inefficient and involves reams of paperwork. Which makes it about as pleasant as a paper cut. With the help of some powerful equipment, sharp ideas and eye-catching retouching, we showed our audience a better, and much more satisfying, alternative. Nice and tidy.
ELEMENTS
Print ads
Digital ads
Website
Direct mail
Tradeshow display
Calendar
TEAM
Rick Binger
Josh Fraimow
Filtre Studios
Spade & Heart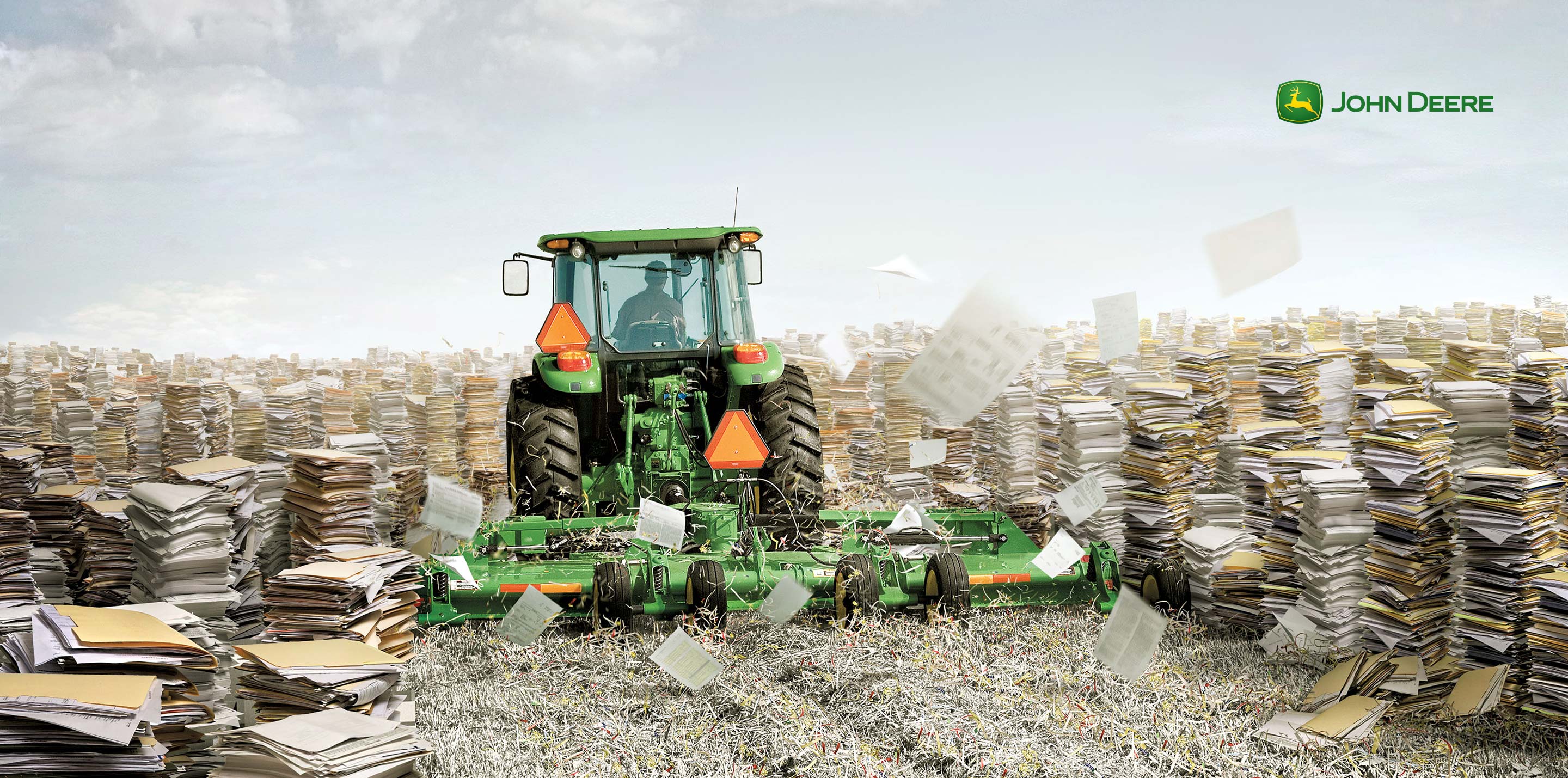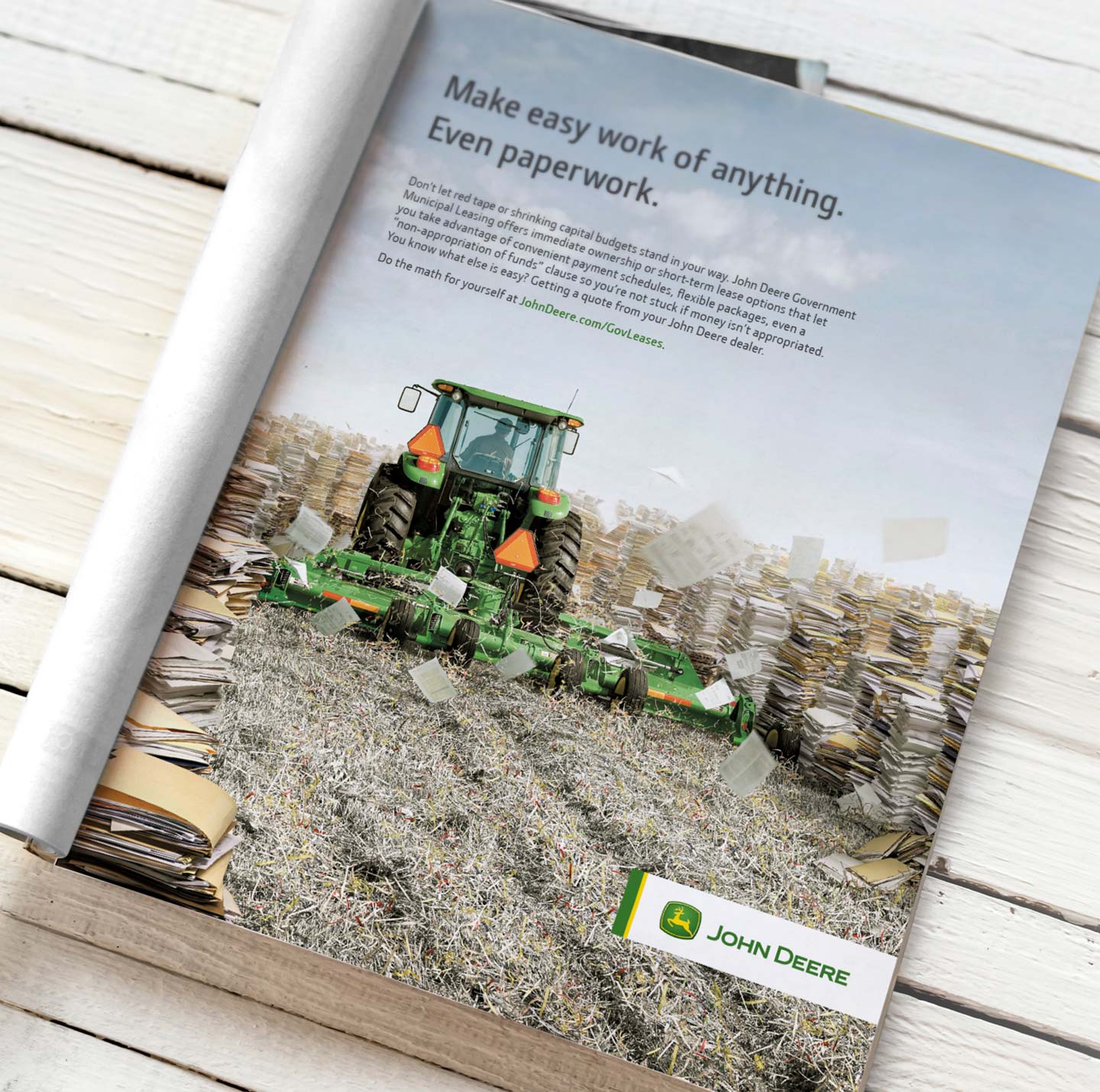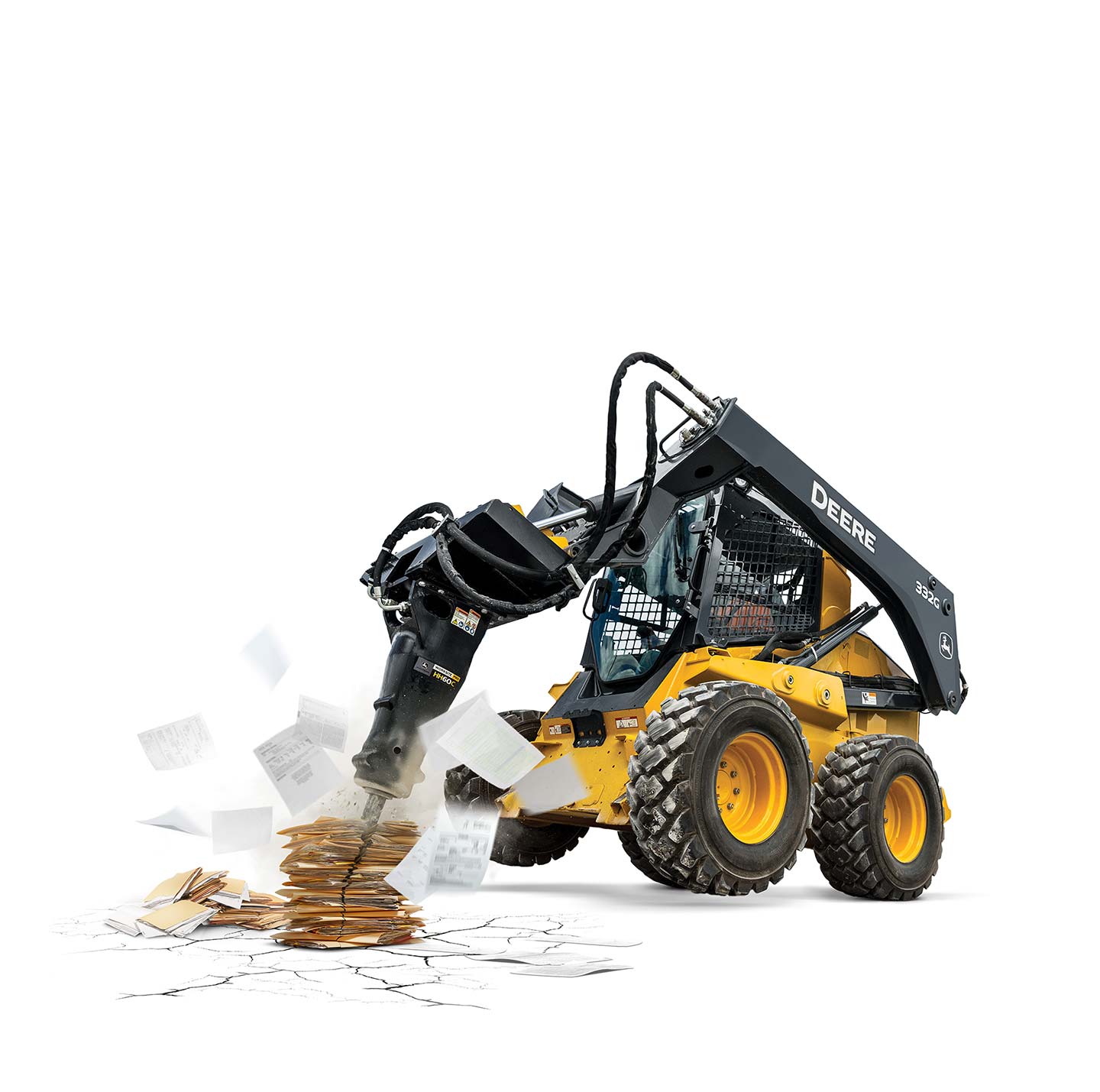 Paperwork is tough.
John Deere helps government agencies get through it with ease.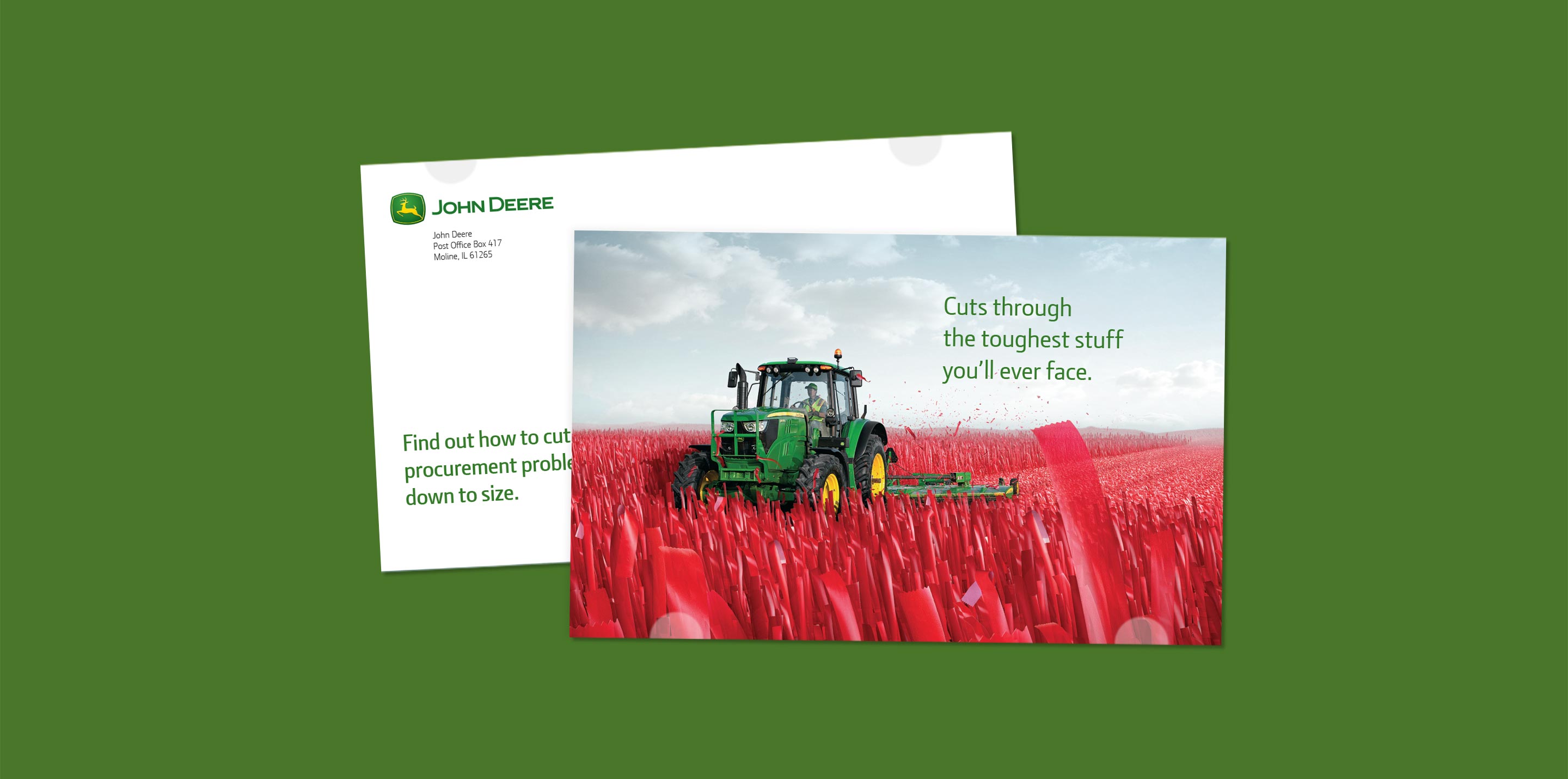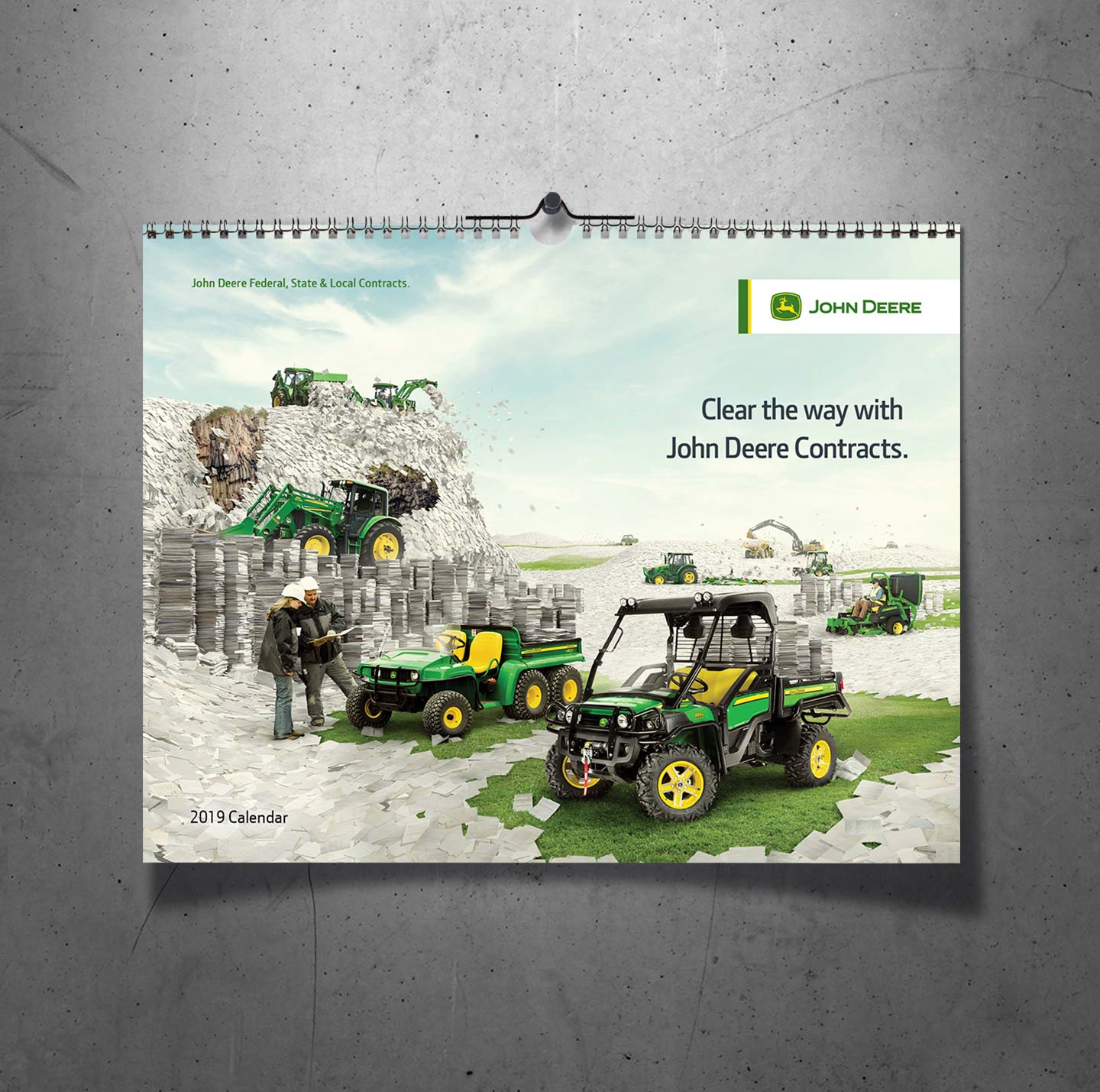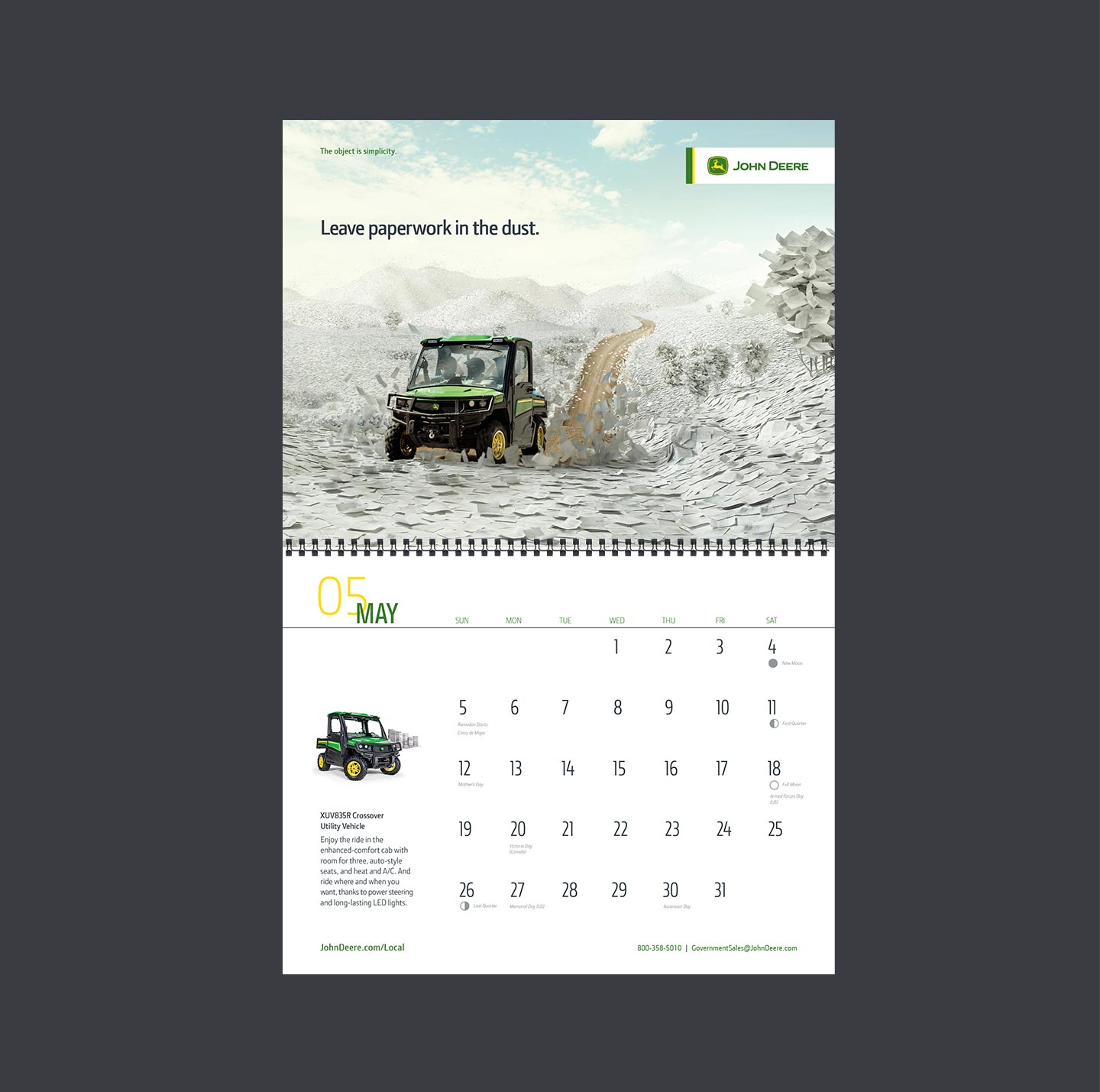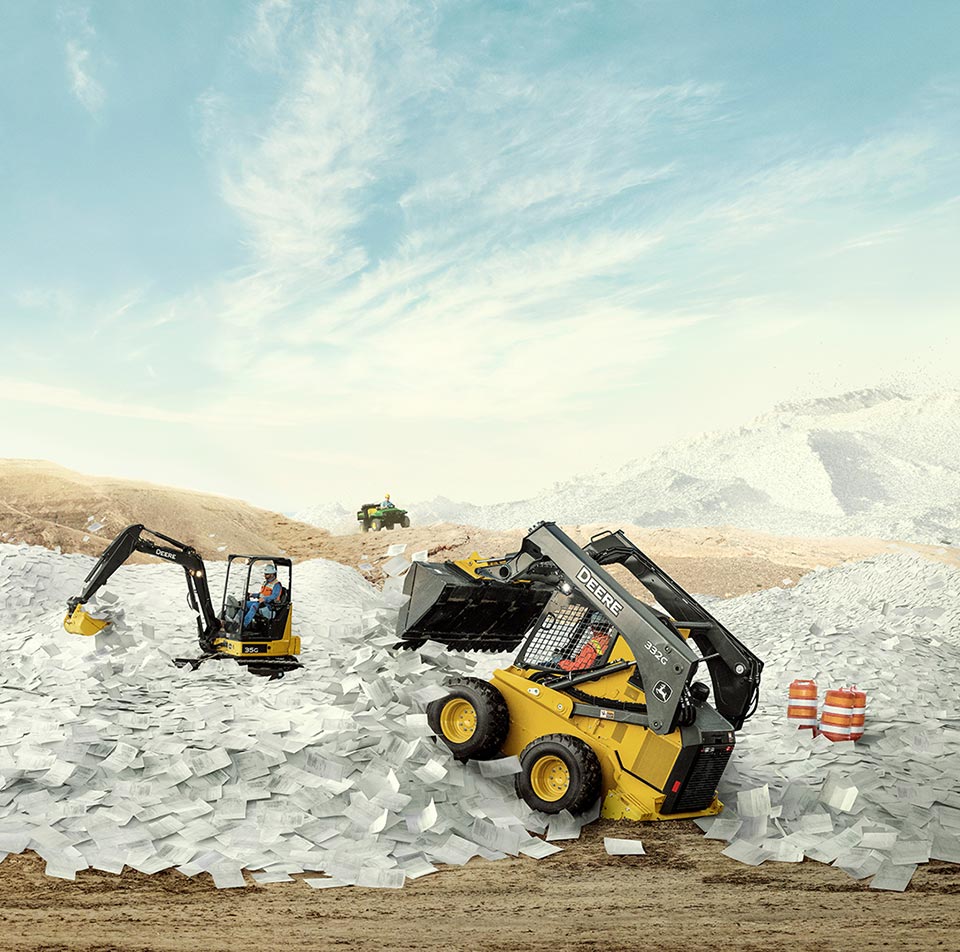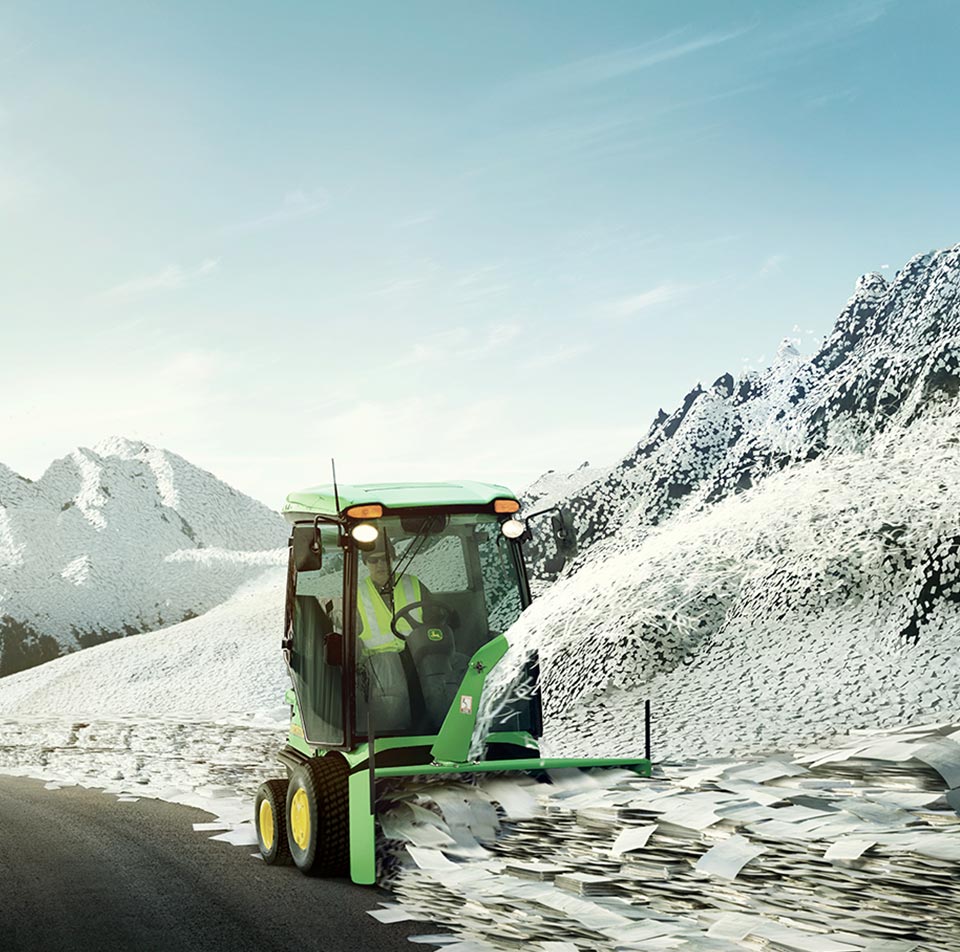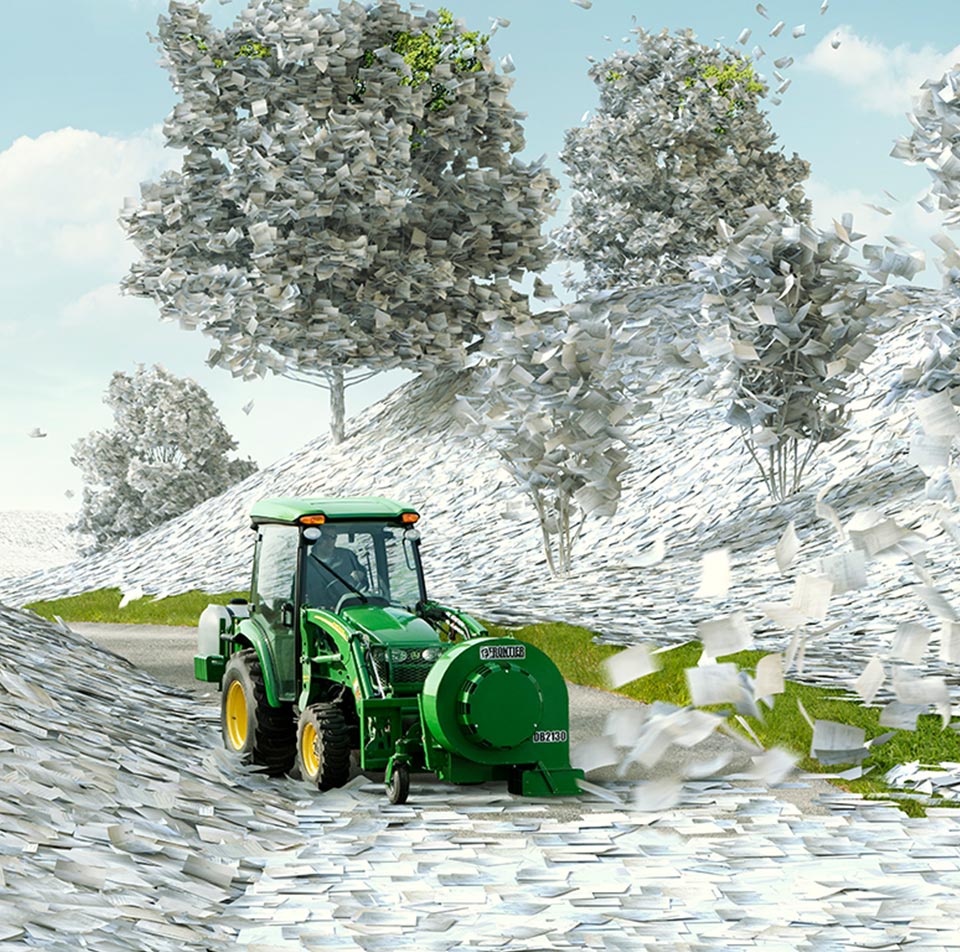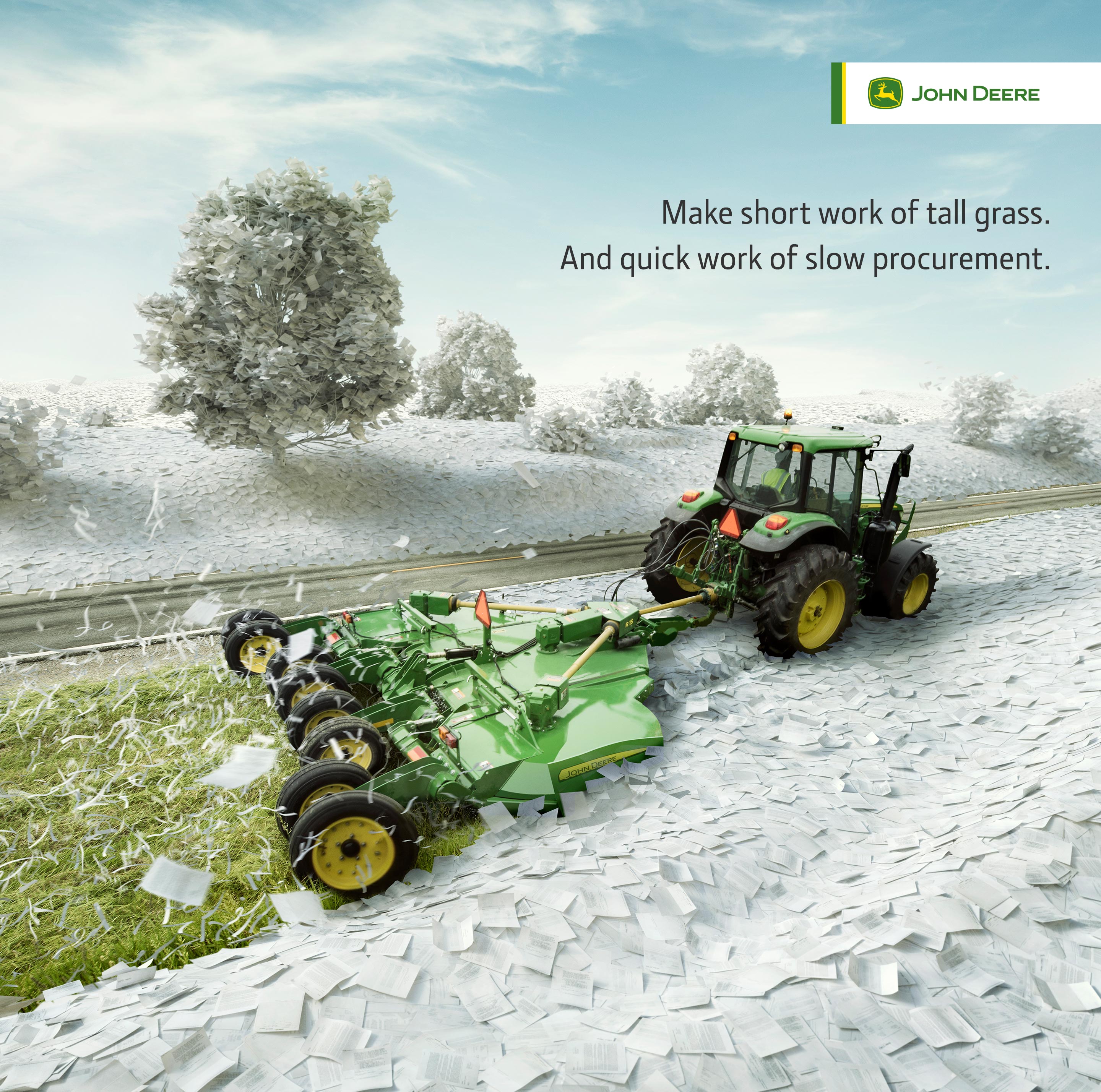 Serving up something as simple as paper in new and unexpected ways got the bureaucrats to take note. And as a result, government sales are up.
Sharp ones leave a mark.
Bright ones spark the imagination.
Big ones move people.
Let's find yours. CONTACT