PROJECT
AstroTurf Rebrand
ABOUT
AstroTurf created the first synthetic turf, but time hadn't been kind to this storied brand. Complacency and poor business decisions allowed other, mostly foreign, companies to come in and dominate the game they invented. So this was no time to be sporting. Subtlety was benched in favor of bold, smash-mouth approach. We blitzed them with the brand's unrivaled history, went deep into the homegrown roots, and played into our audiences' love for football that's so strong it borders on religion. The result was a victory for brand reinvigoration—on, off and of the field.
ELEMENTS
Logo
Print advertising
Website
Photography
Radio advertising
Digital advertising
Collateral
Interactive 3D cutaways
TEAM
Rick Binger
Kevin McIntosh
Ben Requena
Michael Back
French West Vaughan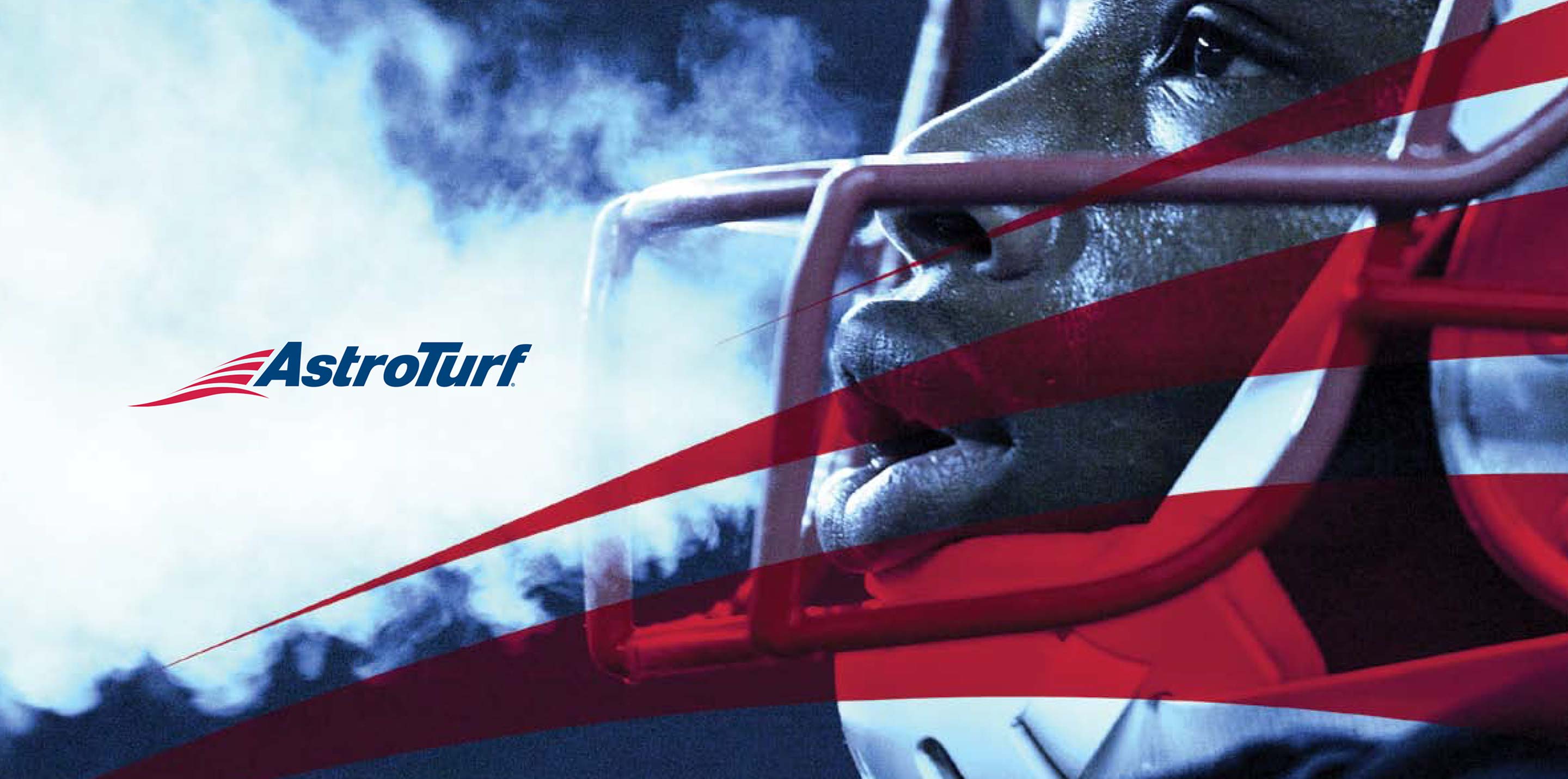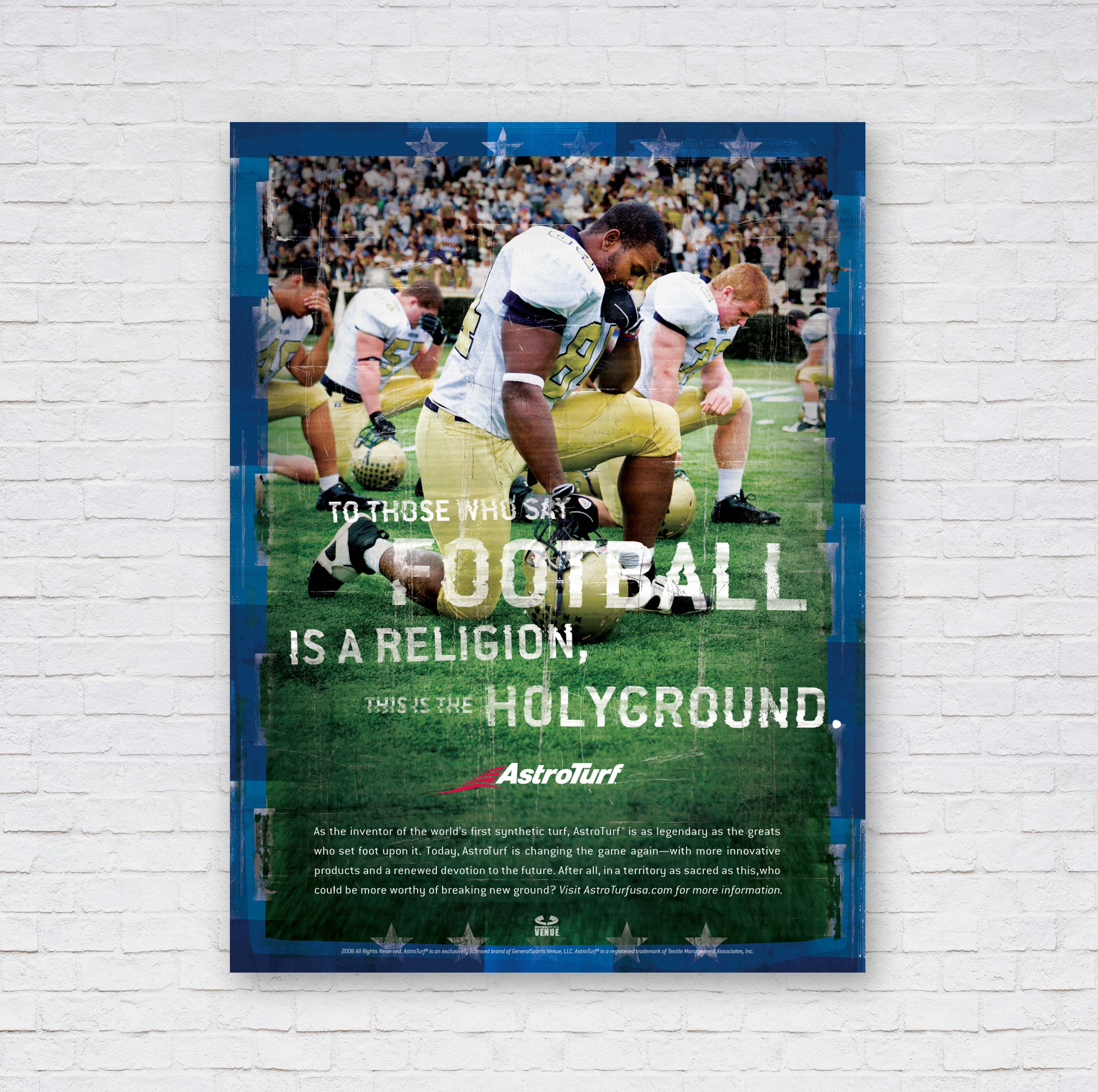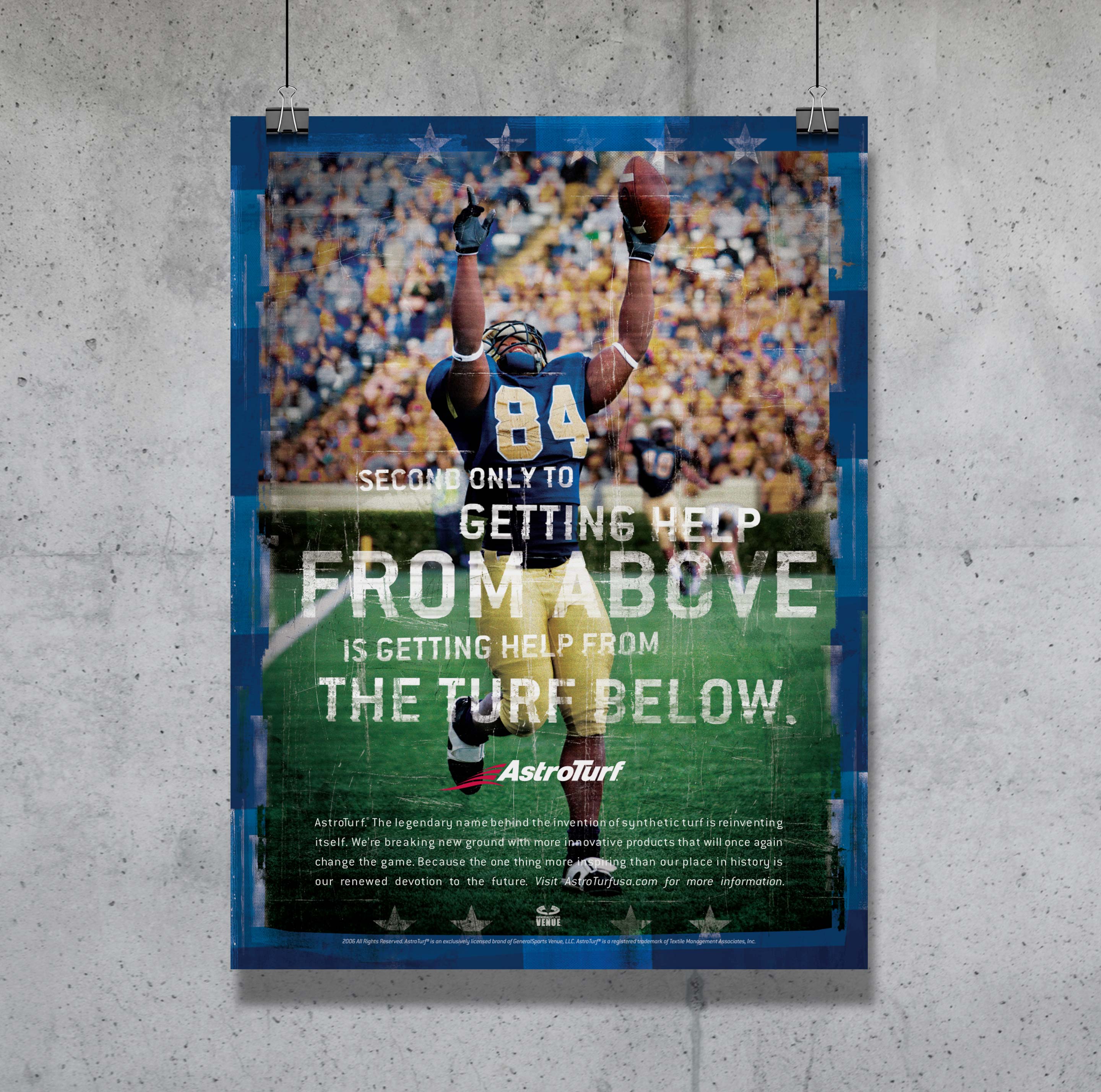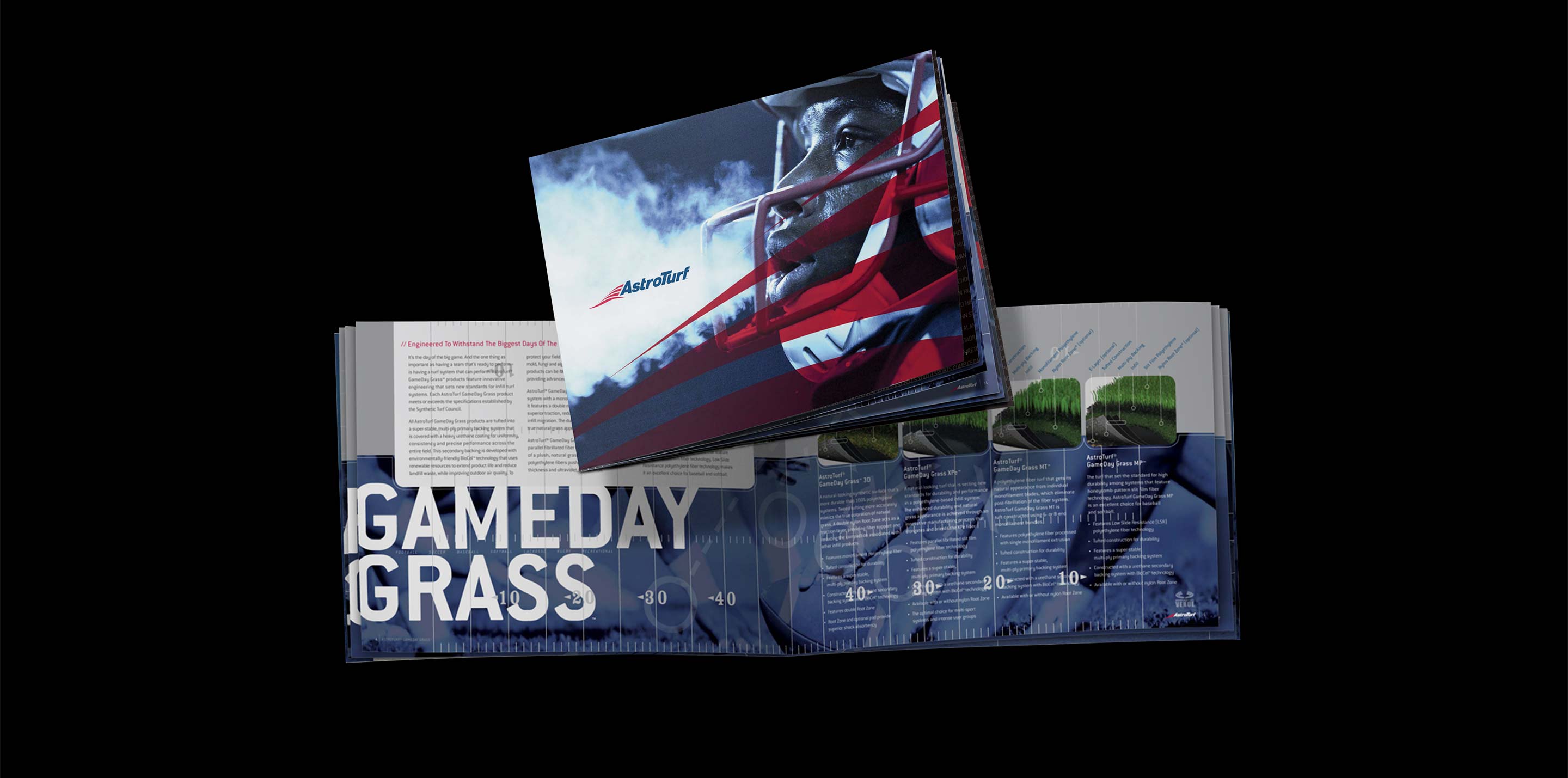 By updating the playbook and thoroughly understanding our core audience (coaches, athletic directors, facility managers), we scored with a campaign that spoke to them in their native tongue. 
Sharp ones leave a mark.
Bright ones spark the imagination.
Big ones move people.
Let's find yours. CONTACT